SEO for Photographers: Online Bootcamp
Designed Specifically for Photographers
This is an Instructor-lead bootcamp with weekly Q&As, live training and demonstrations provided by Brandon Hopper, owner of The Hopper Company LLC. All sessions are recorded and available for replay if you are unable to attend the live session.
Video Playback
All lessons, sessions and Q&As are recorded and available for you to watch when you have time.
Lifetime Membership
The first 50 members get lifetime access to all course modules, webinar replays, guides and more!
Free Bonus ($497 value)
Included in your purchase is our course How to Build a WordPress Website Like a Pro! Get lifetime updates and training.
Try Risk Free!
If you aren't happy we'll give you your money back, as long as you request it within 30 days of the date of your purchase.
Limited Time Offer Only 50 Seats Available for $197
Google Analytics (Goal Tracking and UTMs)
Google Search Console (Webmaster Tools)
Website Architecture and Planning
On-Page Content Optimization
Off-Page Content Optimization
Technical SEO - Health Checks, Tools & Templates
Competitive Research
How to Write a Blog
File Naming Conventions
Rank on Maps
Rank for Image Search
Alt Text Descriptions
How to Read Reports
And much more!
Schedule Information
July 23, 2018 - August 31, 2018.
Educational information will be distributed on Mondays.
Live demonstrations will be held on Wednesdays and segmented into 4 groups throughout the day pertaining to the type of photography their business provides.
Q&A sessions will be held weekly on Friday afternoons.
Included In Your Purchase:
Get ready to change your business & life by eliminating tech frustration!
Get access to all of our SEO strategy guides.
Learn how to write a blog post that ranks for venues and locations nearby.
Get blogging ideas.
Watch replays of our hot seat webinars.
Get a FREE SEO Website Audit at the beginning and end of bootcamp.
Learn what keywords you should be using.
Grow your business organically.
Learn how to read reports and focus on what's important.
Get access to future recordings of bootcamp hot seat webinars.
Dominate local search rankings in your area.
Implement a strategy specific to your business.
Hurry... Limited Bonus Content
Included in your purchase, you'll get access to our WordPress Web Design Course!
We'll teach you how to build your own WordPress Website Like A Pro!
Buying a theme and plugging in content doesn't work anymore. You need a website built around YOUR strategy. A strategy that puts you in the best situation possible to generate leads that convert to sales.
This is Meant For Photographers Who Want To:
Learn how to build a professional website themselves.
Save money on paying high dollar consulting fees for a temporary fix.
Have the ability to update their site when they want to.
Have access to an industry expert they can trust.
Get advice on the tools, plugins and themes.
Learn how to build a website strategy.
How to lay out a page to get conversions.
Get results that are going to change their business.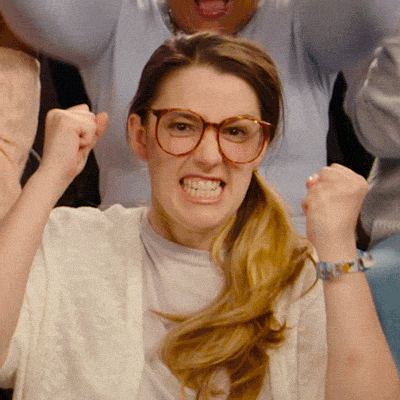 Limited Time Offer Only 50 Seats Available for $197
Wait...There's more Bonus Content!
Anyone who signs up for the SEO Bootcamp for Photographers will be granted a Lifetime Membership to all course modules, hot seat webinar replays and bootcamp material.
And most importantly...dramatically change your business by improving your search engine rankings.
About Your Instructor
Brandon Hopper
Brandon Hopper has been building websites, creating marketing strategies and working with SEO for the past 12 years. As the owner of The Hopper Company LLC, Brandon has been helping photographers generate more leads by helping generate organic traffic and strategies built specifically around their business.
One of Brandon's many accomplishments is that he helped a struggling small business go from $2 million to $26 million in 3 1/2 years.
Not sure if this is right for you?
Feel free to reach out to me and I'll be a happy to address any questions you have about the SEO Bootcamp for Photographers. Interested in knowing more about the bonuses and what you're going to get from this course? Fill out the form below and I'll give you a call.
Try SEO Bootcamp for Photographers Risk Free!
Your purchase of the SEO Bootcamp for Photographers gives you lifetime access to the site with a 30-day money back guarantee.
If you aren't happy we'll give you your money back, as long as you request it within 30 days of the date your purchased.
Our plan is to have the bootcamp every quarter. The offers and pricing are subject to change each quarter.